Meal Prep Delivery - Handcrafted Vegetarian Feasts
Meal Prep Delivery - Handcrafted Vegetarian Feasts
56 reviews
56 reviews
This class does not have dates listed right now. Find similar experiences below:
Allow Chef Rudy to prepare and deliver flavorful vegetarian meals to your doorstep.
Choose from a wide variety of plant-based, flavor-forward meals curated by Chef Rudy to fuel you throughout the day or to celebrate any occasion.

In the mood for Mediterranean? Try Chef Rudy's mujadara studded with kale and caramelized onions or baked falafel with cauliflower tabbouleh and gluten-free flatbread. Craving Mexican? Opt for the vegetarian burrito topped with Chef Rudy's signature mojado sauce. Every meal is made from scratch using high-quality ingredients and delivered to your doorstep.


Chef Rudy specializes in well-balanced, healthy prepared meals that boost your immune system. All meals are packed with essential vitamins and nutrients, and they are all made with 100% all-natural ingredients. Chef Rudy does contactless deliveries to assure that we all stay safe. He also prepares all meals from scratch with the utmost attention to hygiene.
Entrées
Mujadara
Middle Eastern dish of brown rice, lentils, kale and caramelized onions.
Baked Falafel
With gluten-free flatbread, cauliflower tabouleh and tahini sauce.
Vegetarian Burrito
With kale, black beans, brown rice, avocado and pico de gallo topped with a healthy mojado sauce.
Garlic Tofu and Rice
Sautéed garlic tofu over stir-fried brown rice and vegetables.
Delivery Minimum

$100

Chef Delivery Time

Meals are delivered between 3pm and 8pm on the selected delivery day.

Labels

Vegetarian
Reviews guests left for other experiences with Chef Rudy


Chef Rudy was amazing! He made the evening much more enjoyable by sharing his personal travels and kitchen tricks. There were different skill levels in the kitchen but he had the experts laughing and the newbies comfortable. I would highly recommend booking his class because he just brings a warm and comfortable vibe to the class.


Chef Rudy was amazing! Everything about the evening was very well planned and he was an extremely amiable host and instructor. I loved his passion for his Italian heritage and Italian food and hearing about his travels and experiences. My date Shivani and I had a really great time. Would 100% recommend this experience to others and will look into attending more myself. Cheers, Manav


Rudy is a very good chef and a likeable, friendly man. I enjoyed his serious but light-hearted approach to the cooking class. I don't think it is that easy to run a cooking class and dinner in your own flat, but Rudy did it with style. Nicely done and the people who attended obviously felt comfortable and made the night even better. I think we can thank Rudy for putting everyone at ease.


Fantastic experience that I would recommend to anyone. Small classroom with lots of individual attention, amazing recipes, and a very fun environment. One of the best cooking class experiences I've ever had!


Had an absolute blast learning to make homemade pasta with Rudy! This class was a great balance of being just difficult enough to learn and practice something new mixed with all the fun of eating delicious food. Will definitely be looking to do another!


Chef Rudy was a great Chef! We had a lot of fun and learned a lot about cooking good Italian cooking!


Rudy's class on cooking Sicilian flavors was an enjoyable evening. I was impressed by Rudy's flexibility in accommodating the numerous food prejudices. He adapted the different requests by the guest on the fly without making a big deal out of it. I would just recommend to future Cozymeal students to please read and understand what type of meal you will be preparing. If it is something you do not eat, you should choose another experience that will be more fitting to your tastes. That way the meal is catered the best possible way to bring out the best of all the ingredients that are meant to be prepared.


We had a fantastic time with Rudy! The food was incredible, he was a great teacher, and told lots of great stories about his experiences in Italy.


Rudy was great and made the experience worthwhile!


Fantastic experience and meal! I would give 10 stars if I could, Chef Rudy was the best!


Chef Rudy was amazing!! He was very knowledgeable about the cuisine, the ingredients, the history of the dish we made. He's an excellent communicator and a good teacher. The meal was absolutely delicious. Highly recommend!


Chef Rudy provided a great experience! Not only was he very personable and outgoing, but he was extremely knowledgeable about the cuisine. The lesson was fun and the food tasted amazing.


First time in a cooking class... and had an absolute blast. Chef Rudy, the accommodations, the people... and the food.... awesome. We laughed, we learned, we drank and we ate. I think that's how the Italians meant for meals to be enjoyed.


WOW! Cooking with Chef Rudy was an absolute treat. My boyfriend and I loved how interactive the Flavors of Sicily class was and how he was able to engage all of us. We felt welcomed in his home and learned how to make pasta and sauce from scratch. I don't eat cheese so I couldn't make the dessert that was on the menu but he was so accommodating and we made Zabaione in addition to cannolis. Thank you Chef Rudy what an incredible first cozy meal experience.


Rudy hosted a very fun class! My friend and I learned how to make three delicious Sicilian dishes. His space in which he hosts the cooking class is gorgeous with views of the Bay and GG Bridge. We will definitely be taking another class with Rudy in the future! Thank you for a great time : )


Chef Rudy is amazing! We had such a comfortable and incredible experience in his Fresh Sicilian Flavors class. He really teaches you the intuition behind how to create the different flavors and how to use proper technique. He has a wonderful presence and makes the whole experience truly enjoyable. His life story is so interesting. Plus, the view from his home is absolutely stunning.


Fantastic!! We have used this service many times and he is our favorite chef so far!!!


I had a wonderful time! I don't eat cheese and Chef Rudy went out of his way to teach me how to prepare a cheeseless dessert option. It - and the rest of the meal- were delicious! I only wish we could have done more cooking with the eggplant but def understand why it was pre- fried before we arrived as the lesson and dinner was already 3 hours long. I'm thrilled to be able to make pasta from scratch and Chef Rudy also had print outs ready for us so we didn't have to take notes the whole time! I would def recommend and go again!


Absolutely fantastic experience. Memorable and delicious. Would 100% recommend and take another class with Rudy.


This was a great experience, from the second we walked through the door Chef Rudy made us feel at home! The recipes were delicious (sicilian night) and his energy was upbeat, he provided great guidance to teach useful skills. Looking forward to another class.


Rudy was an awesome host. We had a great time. I'd 100% recommend the class.


So great and highly recommend -- fantastic experience!!


Absolutely unforgettable! Such a memorable way to spend an engaging time with your loved one


A fantastic experience! Wonderful food and an even better conversationalist! Would highly recommend this cooking class if you want an authentic Italian meal.


Chef Rudy was entertaining, personable and easy to learn from. We really enjoyed the Pugliese class. The food was delicious and easy enough for all skill levels. We have already used one of the recipes he taught that night. If you want to drink some wine while you're cooking don't forget to bring it as he is not able to provide wine.


Chef Rudy was great! we really enjoyed his class - it was approachable to all levels of cooking skills and was very fun! he has an amazing apartment with beautiful view and the hospitality was amazing! and of course great food.


Very knowledgable and friendly! Easy to cook and better to enjoy. He made us all feel like professional chefs.


Chef Rudy was great, quite the personality and had a lot of stories to tell about his experiences from Sicily. He's also an excellent teacher teaching the ins and outs about making handmade pasta and sauce.


Authentic, informative, fun, and delicious. I would definitely recommend chef Rudy.


Chef Rudy was Excellent! Very engaging, welcoming, friendly, patient, and helpful! I'd recommend this to anyone looking to learn how to cook a nice Italian meal by hand. Beautiful apartment with a wonderful view as well


I absolutely loved my cooking class with chef Rudy! His experience, enthusiasm, and expertise just blew my mind. More details: - his place was very nice, bright, and had a great view - he was really committed and happy to explain us what we're cooking and why it was a typical Sicilian meal. - the food was amazing! We had way too much food to eat, so make sure you come hungry for your class with Rudy :)


Lovely evening! Rudy was a great host / teacher with tons of experience and fascinating stories. The meal we prepared was divine and definitely something we can replicate at home. My only recommendation would be to go with a group of people you know :)


Great instructor with decades of experience as a professional chef in Michelin star restaurants. Had plenty of anecdotes and answers about the work life and techniques of a high-end chef. Fancy apartment with a view of the bay and Alcatraz. Overall fantastic experience!


The experience was absolutely lovely. I bought the class as a I gift for my husband, who is really difficult to please. He loves the italian culture so I thought about an italian cooking class and found Chef Rudy. We both enjoyed it so much, and he told me at the end it was the best birthday gift ever. Chef Rudy is an amazing person, we had a great conversation sharing all our italian experiences, he is such a great chef too, the food was delicious and all the process to make it was very entertaining. He printed the recipes for us so now we can try to make pasta at home! And last but not least, Chef Rudy's place is absolutely perfect, best sunset ever looking at the San Fracisco bay.


Chef Rudy was so genuine and nice! It was a surprised birthday dinner activity for my boyfriend and we both enjoyed learning about Sicilian dishes and etiquettes. It was so fun and time went by way too fast. I definitely recommend Chef Rudy. His place has the most amazing view and everything was perfect! Can't wait to take more of his classes in the future :-)


Chef Rudy was a class act. We had such a great experience at the class. Not only was he knowledgeable but brought some rumor to the table. From the cheese platter to the breadsticks everything was made fresh and by hand. 10/10 would recommend


Chef Rudy was wonderful. His happy and excited demeanor made this experience unforgettable. My husband was a little hesitant to take this class but afterwards, he asked me to find another. I would highly recommend Chef Rudy and this meal to everyone! Oh and btw, the views from his apartment are SPECTACULAR!


We had an awesome time with Chef Rudy! Great energy, very personable, amazing stories about his experiences in NYC, SF and Italy and best of all - delicious ingredients and food. We learned so much from him in just a couple of hours. Cannot wait to try out these authentic Sicilian recipes on my own!


First cooking class and it was a great experience! Rudy is awesome and a very talented chef. Very relaxing and enjoyable. I would definitely recommend.


It was outstanding! Rudy was organized, knowledgeable and had a great sense of humor. It was such a treat to have a Tuscany cooking class in North Beach! Now I have a recipe that J can repeat and share with my family!


Chef Rudy was warm and welcoming and full of interesting stories and knowledge. The food we made was delicious, plus his home has a gorgeous view of the water.


Amazing experience! Rudy was awesome and very knowledgeable. The food was amazing. A great experience overall :)


Chef Rudy was incredibly welcoming, informative, and offered so many nice touches. We felt comfortable learning how to make pasta and everything was delicious. He shared stories and pictures and was thoughtful in all of his hosting— even bringing out containers for us to bring home leftovers


Our class with Chef Rudy was terrific! The food was delicious, the recipes were creative and interesting, and the location was very nice (awesome view looking out over the Bay). Rudy was super nice and prepared. We did Sicilian pasta making, and our group (9 people) had a ton of fun making pasta from scratch. Also had some delicious appetizers and desserts! Would strongly recommend this cooking class!


What a wonderful experience and meal. Chef Rudy is warm, knowledgable, and gifted as a both a chef and teacher. The class: Chef Rudy taught us how to make pasta dough and hand roll spaghetti, build a beautiful sauce, and whip up a perfect summer dessert. The environment: Rudy's kitchen is clean, modern, and has an awesome view of the bay. Dinner tasted so delicious - can't wait to share with friends and family what I learned. Thank you Chef Rudy!!!


We had an amazing time! Chef Rudy provided us with a great experience, complete with delicious food, great conversation, and beautiful views. This was our first time using Cozymeal and it did not disappoint. Thank you!!


Chef Rudy was personable funny entertaining and most importantly a great chef. He showed us and the other couple a fantastic evening with a beautiful views. This being our first time in a cooking class we learned a lot smiled a lot and definitely ate a lot. We've already suggested our friends take the class and plan to come back in the near future, absolutely wonderful evening and we appreciate everything!


Chef Rudy was awesome! I surprised my boyfriend with this cooking class and he loved it! Great couple activity. We enjoyed learning about Rudy's travels/ Sicilian culture and learning how to make pasta without any fancy machinery. It was a tasty, beautiful meal. Not to mention the gorgeous view in his apartment. As a SF native, I most enjoyed his stories of growing up in SF decades ago. A great alternative to a regular night at a restaurant. Much more interactive, hands-on, and personal!


Chef Rudy delivered a fantastic experience that I would do again in a heartbeat. Making pasta while enjoying an amazing view, listening to chef Rudy talk about his experiences, and having cool random conversations with new people made for a perfect date and great time overall. Thank you!


Chef Rudy was excellent. He was very warm, welcoming and knowledgeable. He created a fantastic menu for us of charcuterie, pasta, and a delicious Italian custard at the end. It was SO FUN hand making the pasta and am so glad that he taught us how to do this. His place is beautiful with wonderful views of the bay as well. He let us store our beer in his fridge which was convenient and also had ice for us to use in our drinks we brought. He is also a fantastic storyteller, telling us about his experiences working in Italy and the various regions and food culture. would highly recommend Chef Rudy to anyone.


Learn to make some truly amazing Italian dishes from all parts of Italy from Chef Rudy! His recipes embodies what I love most about Italian cooking-- simple methods, fresh ingredients and amazing flavors! With just some flour and water, you'll be rolling and shaping fresh pasta in minutes (no machines needed)! He'll regale you with stories from his extensive time all over Italy (and the world) and share some techniques from tucked away places and home kitchens. Don't miss his Caponata Catanese! I've never had anything quite like this-- savory, with a hint of sweet and sour. You can taste all the individual ingredients that sit atop this crusty loaf and yet it all manages to melt into one amazingly tasty treat! Of course, his Ragu di Montalcino con Pinci Pasta and Strascinati Pasta con le Cozze will also knock you socks off! Again, simple yet wonderfully complex and hearty! If you love pasta or just love GREAT Italian cooking, don't miss Chef Rudy! Highly recommended!
Reviews Chef Rudy received outside of Cozymeal


I wanted to surprise my boyfriend for our 1-year anniversary and the cooking class with Chef Rudy was just perfect! We brought a bottle of wine and sipped as we learned how to make pasta from scratch! We then got to eat the delicious food (that we made with our own hands!!!) as we appreciated a beautiful sunset over the GGB! Thank you, Chef Rudy, for making our special day more special! :-)


My sister and I had no idea how this class would be, and were a little concerned considering our lack of cooking skills, but chef Rudy was great explaining how to make pasta from scratch like Italians actually make them! We also learned how to prepare the delicious Italian dessert - fresh strawberries with a warm-marsala custard! It's decadent and easy to make and I can't wait to impress my friends when I have them over for dinner! Thanks chef Rudy!


We had an amazing cooking class for our team offsite with Chef Rudy. Perfect for a team offsite. He was super enthusiastic (and funny!) as he showed us how to cook delicious pasta from scratch and told us about his adventures working in Italy. The food was amazing - from the antipasto to the dessert! Would highly recommend!


I didn't know it was possible to have fun while cooking and to enjoy the resulted meal as if I were eating at one of my favorite Italian restaurants. Come Chef Rudy, and he proved me completely wrong. My friend and I had an incredible night handmaking pasta, listening to Chef Rudy's stories about his time working in Italy, and learning not only about Italian food but also about Italian culture in general. He is very entertaining and funny, and his place offers idyllic views. We chose the Sicilian menu - and my love for eggplant now reached a whole different level! His Caponata Catanese is to die for, and the Casarecce Alla Norma served with the ricotta cheese is now my favorite pasta. I was also very impressed with the Cannoli - perfectly crunchy on the outside, perfectly sweet and creamy on the inside. Difficult to find anything as authentically Italian, even in North Beach, where I live. We're looking forward to trying the other menus. If you are looking for a fun evening with authentic Italian cuisine, I highly recommend Chef Rudy.


Our experience with Chef Rudy was absolutely phenomenal! Having lived in Italy for several years, he was extremely knowledgeable about all things Italian. The recipes he taught us were very authentic, so much so that I will now be showing off what he taught us.
Meet your chef
Chef Rudy
Verified chef
Food safety certified
---
Chef Rudy prizes himself on his amazing cooking experience — over twenty years worth! The chef has worked in many culinary realms, including most recently as the Executive Head Chef and Owner of a Mediterranean and farm-to-table establishment. Chef Rudy has exemplary skills in the kitchen, including developing menus and preparing meals that follow dietary and cultural guidelines. Chef Rudy loves to cook, and looks forward to sharing his passion with you!
Flexible booking: Cancel or reschedule this event's reservation for free up to 48 hours before the event.
This experience is not refundable as it includes a meal kit.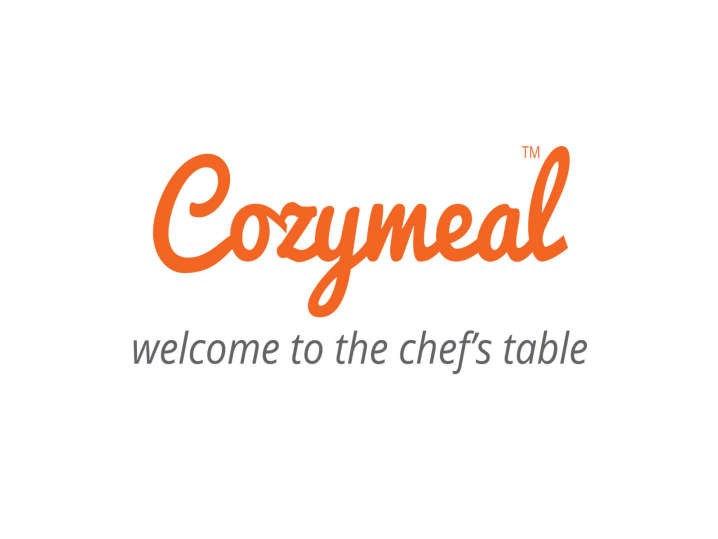 This website uses cookies to enhance user experience and to analyze performance and traffic on our website.
We also share information about your use of our site with our social media, advertising and analytics partners.
This website uses cookies to enhance user experience and to analyze performance and traffic on our website. We also share information about your use of our site with our social media, advertising and analytics partners.
Accept